Pool & Spa Maintenance
Pool & Spa Maintenance Done
Right!
Pool maintenance for you may be the urgent repair of a broken pump,
pool cover, or other system in your pool or spa. Regular maintenance
can help prevent or predict these failures so you have less down-time in
use of your poolscape.
Pool Cleaning and upkeep can be a huge
effort! It can take the fun out of pool
ownership and lead to a dirty pool that may
keep you, your friends and family from
enjoying your poolscape. Complexities of
pool chemistry, maintaining filters, and all the
effort to clean a pool can be daunting.
You can put all your worries to rest with
Perfection Pools & Spas -- sit back,
relax, and just enjoy your clean
pool. We're here to take care of
every aspect of pool cleaning on your behalf that you wish to avoid.
Whatever problem you're facing, a green pool, a clogged drain in the pool,
faulty faucets, regular chemistry checks, broken equipment, etc., we are can
take care of everything! We stock a full range of swimming pool cleaners and
equipment so that we are ready to assist with your pool issues 24/7.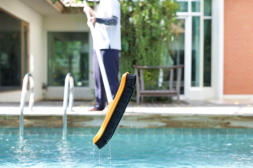 
Why is regular pool and spa
maintenance important?
Regular maintenance is the key to protecting and enjoying your
poolscape investment

for now and
the years to come. Improper
maintenance can lead to immediate
issues that stop you from enjoying
your pool, such as these examples:
•
Extra maintenance may be
needed

to restore your pool
water that will cost more than regular maintenance.
o
Improper maintenance can lead to green water algae blooms.
o
Skin and eye irritation can occur from improper chemical
balance.
o
Embarrassing dirty pool that may cause people to not want to
swim.
•
Costly damage to pool equipment
can occur with some poor
maintenance.
o
Strong long-lasting algae blooms can stain your plaster that
may require acid washing and a required emptying of your
pool water.
o
Very dirty filters and filter baskets can damage pump motors,
filters, heaters, and require
Our worry-free
maintenance programs
keeps your pool attractive
and functioning properly.
Our swimming pool
maintenance plan
includes services on an
as-needed basis for:
•
Routine
Maintenance

(weekly, bi-weekly, monthly, or on-demand),
•
Seasonal Opening and Closing,
•
Vacation Checks,
•
Spot Water Testing,
•
Equipment Replacements,
•
Technical assistance.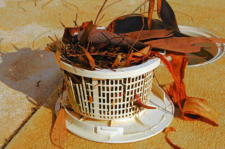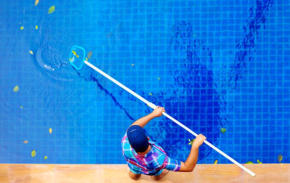 
What types of pool and spa
maintenance are important?
If you have a pool and spa, you know that maintenance can be
complicated and time consuming, especially during start-up and
unexpected events.

All pool maintenance is important for the comfort of
you and your poolscape guests. Maintenance creates a pool or spa your
happy to enjoy and proud to share with others. Maintenance is also
important to prevent wear, extra stress, and damage to your pool and
equipment.
Here are categories of pool maintenance that might be important to you:


How often should I perform
pool and spa maintenance?
Frequency of pool and spa maintenance depends on many factors
including:
•
How often and how much your pool or spa is used.
•
Weather conditions, storms, etc.
•
If you have and use a pool cover.
•
How long and often you run your filter.
•
The type of pool chemistry you have (salt, chlorine, etc.)
•
etc.
How often do I need Perfection Pools & Spa's to come by for
maintenance of your pool?
You should have Perfection Pools &
Spas come by as often or as little as
needed for you to enjoy your
poolscape investment! This can
depend on your choices such as:
•
What kind of maintenance you
can and want to perform
yourself.
•
Unexpected events like an algae
bloom.
•
Parties where you want your
pool to look the best for your
family and friends.
•
How often you use the pool.
If you need help from Perfection Pools
& Spas, we suggest you consider
regular maintenance plan. This might be every month, every two weeks,
every week, or twice a week, depending on what maintenance you need and
your ability and desire to perform maintenance yourself. Some customers
may just want help starting up their pool or spa in the spring and and
shutting it down in the fall.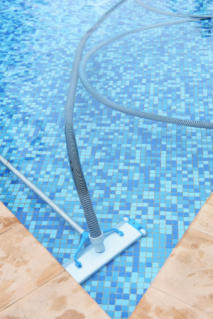 Perfection Pools & Plumbing LLC Holds a GB98
General Contractors & Plumbing License #381173
As Well the Workers Compensation & Liability
Insured & Bonded by the State of New Mexico